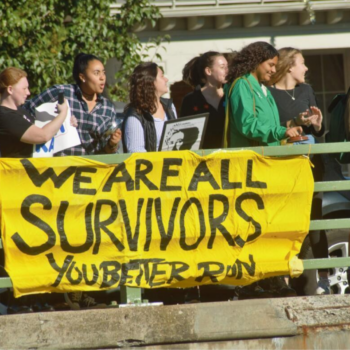 New York Governor Andrew Cuomo announced his resignation earlier this month over a barrage of sexual harassment and misconduct allegations were made public by a report released by New York State Attorney General Letitia James. Cuomo briefly enjoyed the political limelight as he was undeservedly heralded for 'fixing' New York's COVID crisis while nursing homes collapsed over his botched pandemic policies.
After a five-month investigation, the 168-page report detailed Cuomo's distasteful behavior towards current and former New York State employees by "engaging in unwelcome and non-consensual touching and making numerous offensive comments of a suggestive and sexual nature that created a hostile work environment for women." Despite overwhelming evidence of misconduct, Cuomo prefaced his resignation with a defense from his legal team, insisting that "his behavior – while sometimes insensitive, off-putting or 'too familiar'" – is actually a political maneuver to oust him.
At no point did Cuomo take responsibility for his actions. However, he knew his only choices were to resign or face impeachment, and his parting theatrics was a last ditch attempt to save face. With his tenure ending, Cuomo is continuing to torment the women he harassed and to lie to the public.
With Cuomo's political history, these allegations are unsurprising. Cuomo has a long history of backroom deals and widespread abuses of power. For example, in 2014, Cuomo shut down his own anti-corruption committee, the Moreland Commission, after he found out that the commission was investigating a media company that placed millions of dollars worth of advertisements for the State Democratic Party and, predictably, Cuomo himself. Over the years, he continued to deflect passing progressive policies by dishonestly blaming a Republican-controlled state senate. At every step of Cuomo's political career, his policies and actions were for the ruling elite, and he has proven himself to be an enemy of the working class.
More recently, Cuomo and his administration was embroiled in the nursing home scandal where reports of thousands of deaths among nursing home patients were intentionally concealed and swept under the rug. Cuomo's then-policies forced nursing homes to accept COVID-19 patients when New York's hospitals were overflowing with patients. At the same time, Cuomo fought to reduce the Medicaid budget by a total of $2.5 billion even though the NYC hospital system was collapsing in an unprecedented public health crisis. During this tenure, New York State lost "more than 20,000 beds from continued hospital closures, which he was complicit in."

However, none of his widespread corruption and botched policies that killed thousands of New Yorkers could tarnish his political career. Even amidst the deaths, Cuomo enjoyed widespread approval from corporate mainstream media as a "savior." But it was the power of the #MeToo movement and the rising consciousness of women's rights won by women nationwide that forced the entire democratic establishment to hurriedly disown their former star, Andrew Cuomo. It was ultimately the collective power of the movement that finally nailed the coffin on Cuomo's political career and led to his downfall.