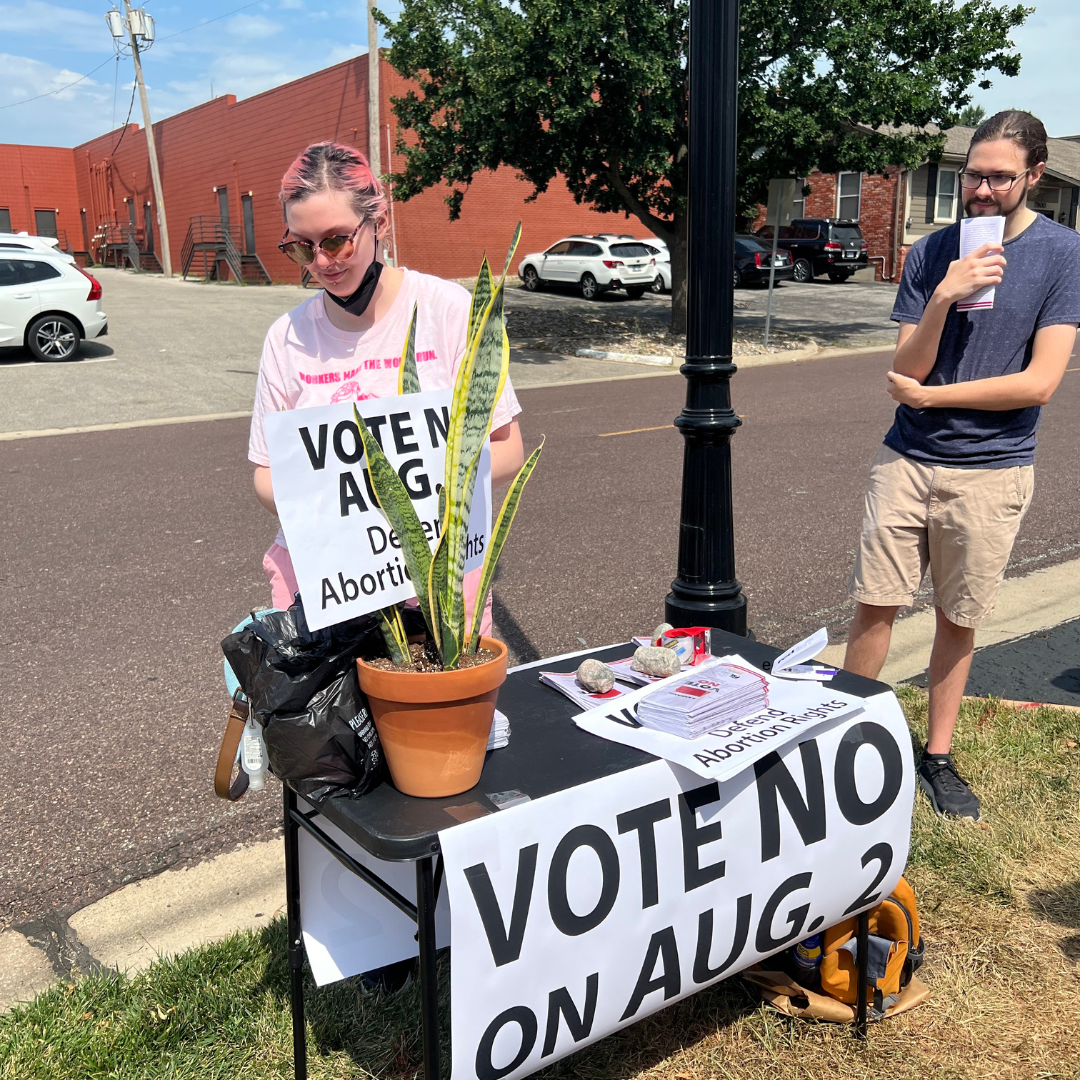 In the month since the Dobbs v. Jackson Women's Health decision overturned Roe v. Wade and the right to abortion, the movement to defend abortion rights is gearing up for a range of campaigns.
The Dobbs decision was an indication that the ruling class is moving to eviscerate other democratic, human rights such as voting rights and legalization of same sex marriage and sexual relations. Reactionary forces now consider all reproductive healthcare a target for attack—from contraception to miscarriages. Women and bodily autonomy are the current target for a wider campaign against all working class people. A mass, militant fightback is needed to defend and extend abortion rights and fight for reproductive justice. Part of building that fight back movement is utilizing every means available to defend reproductive rights and to build mass consciousness.
Two notable legislative struggles at the state level include a ballot initiative in Michigan to change the state constitution to protect abortion where a "yes" vote supports abortion rights. In Kansas, in contrast, a ballot initiative would change the state constitution to explicitly ban abortion. In this case, a "no" vote would support abortion.
While the Michigan initiative will appear on the general election ballot in November, the Kansas measure will be voted on Aug. 2 in the primary. Kansan organizers are working overtime to get out the pro-abortion vote in the time remaining. This will be the first statewide initiative on abortion in the U.S. since the Dobbs decision and people all over the world are watching. It is critically important that voters reject the amendment.
They are forcing us to cross state lines to get abortions. We can cross state lines to defend our rights—physically and virtually. You can visit the pro-abortion Kansans for Constitutional Freedom website and sign up to phonebank to educate people, get out the vote or recruit volunteers. All progressive and revolutionary people should do all they can to support the campaign to vote "no" and protect abortion rights in Kansas.