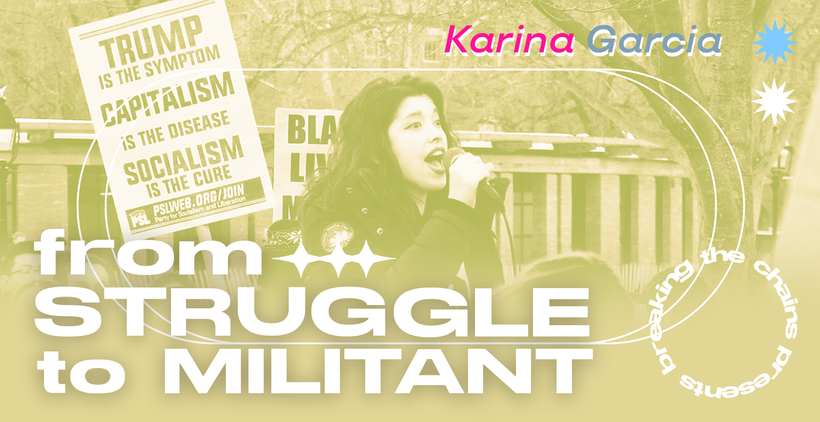 Breaking the Chains is excited to announce a brand new patron-only series "From Struggle to Militant: A Revolutionary Story". This interview series follows the stories of the women in the PSL – How did we become revolutionaries? What experiences shaped our political consciousness? How do we continue to build leadership within the larger movement? What you will find is that we are everyday people who have been galvanized by the oppression we've experienced and witnessed by the deep injustices in the US capitalist system.
In episode 1, we interview Karina Garcia. Karina is a longtime Chicana organizer and educator originally from southern California. She is a co-founder of the Justice Center en El Barrio in NYC, and she is a member of the Central Committee for the Party for Socialism and Liberation. She currently works as a reproductive justice trainer and education director, traveling around the country helping Latina activists fight for reproductive health, rights and justice.
Karina in Action
Karina and her daughter, Tati, speaking in defense of our migrant workers in Queens, NY. ¡Aquí estamos, y todos tenemos derechos humanos!