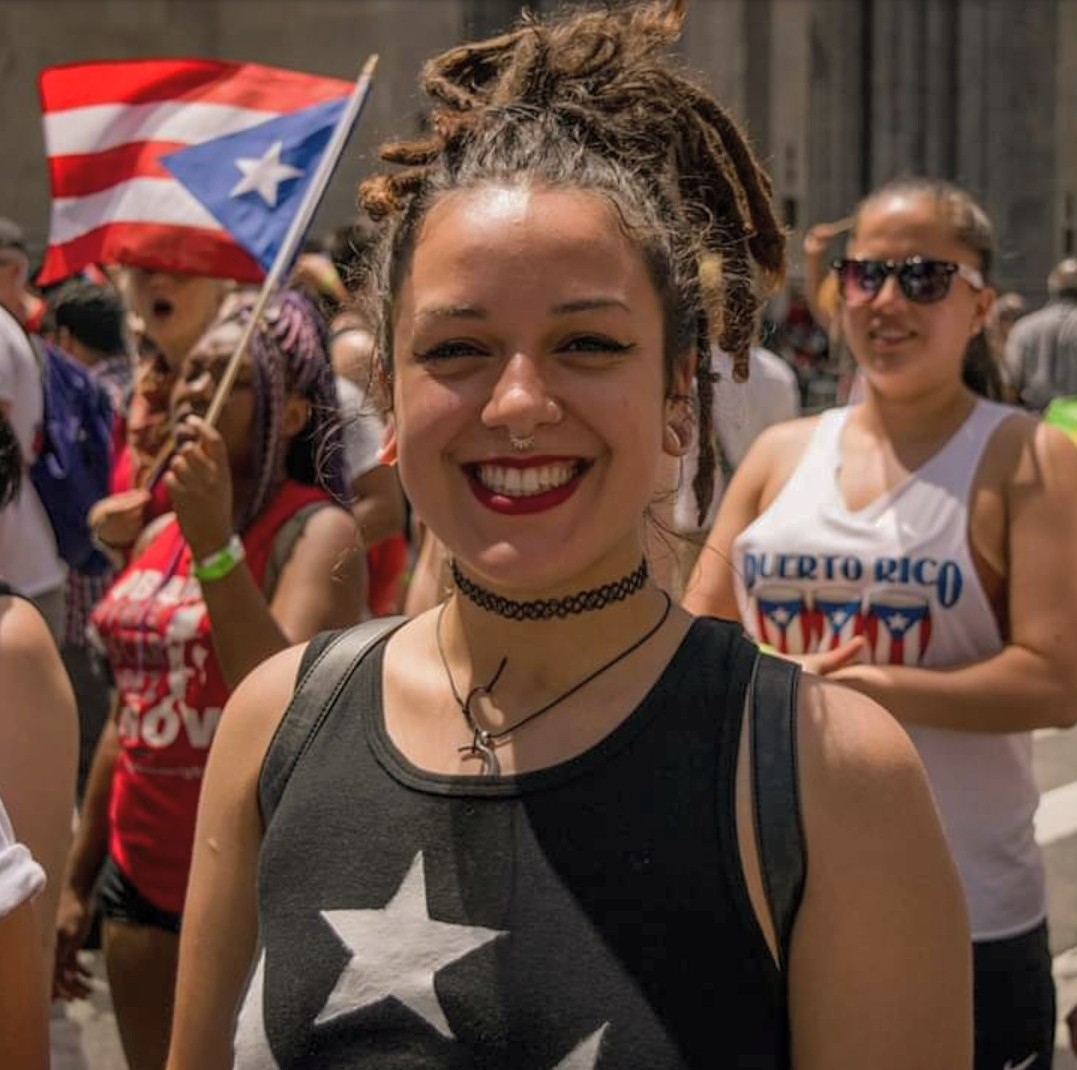 An interview with Gammy Alvarez; Art Editor for BTC, Artist and Workers Rights Organizer
Follow @gammykillz on instagram
What is your experience with the process of making cover art for Breaking the Chains?
It has been more of a collective thing than my personal work. It is really cool because each cover relates to the whole theme of the magazine and it has little pieces of each article. That's my intention when I go into it. Karla [managing editor] gives me the context of the write-up and a little bit about what each of the articles to inspire me to come up with concepts. It's really collective brainstorming and ideas with really direct images and very colorful and simple. I am not a heavy detailed artist. My art is very 2-D. I want to have something that is very straightforward and introduce people to what the magazine is going to be about.
Tell me about your personal artwork?
The intention with my personal art is to highlight people's struggles and bring women and femme-identified bodies to the front specifically. I do a lot of storytelling with the art I create and talk about issues that aren't just local but also global issues. It's important that we do that and connect the work we are doing in our communities to the work around the world. I want to promote socialism in my work. If you create a really beautiful piece, then people can be more open to talking about socialism because of the art. I look at a lot of Soviet and Chinese propaganda for ideas. I want to have people question the system and question what they believe.
How did you become an artist?
It was always something I was into it but more like doodling in my notebook. But when I started to come around the Party [Party for Socialism and Liberation] and started my candidacy, I didn't see the art I wanted to see that represented those ideas. I just decided to do it. My mission was to create radical and revolutionary art that would motivate me to get better and I think to use it for the Party, for Party propaganda.
I didn't go to school for art or anything. I would just draw. I use to get different poses from comic books and practice that. Once I started to figure out anatomy and figure that out was when I was able to have my art become political.
Is there anything you want to say for people supporting Breaking The Chains?
People have a bunch of different talents and if they agree with the politics, reach out to us. Whether you are a visual artist or a poet or a writer just reach out to us.
Why do you think it's important to have a magazine like BTC, a socialist and a feminist magazine?
It's super important to have something like this because they are heavy topics to talk about. If it's unfamiliar to you, it can be overwhelming to navigate on your own. It's helpful to have the magazine and makes it more accessible than having folks carrying around heavy books or books that are hard to read. I have a challenge reading political literature on my own. But the articles in the magazine are super accessible. They hit home. They are written by real people in the struggle so it is easier for folks to relate to. Having good politics is the cherry on top. It helps people see things from our perspective but have it in this beautiful magazine.