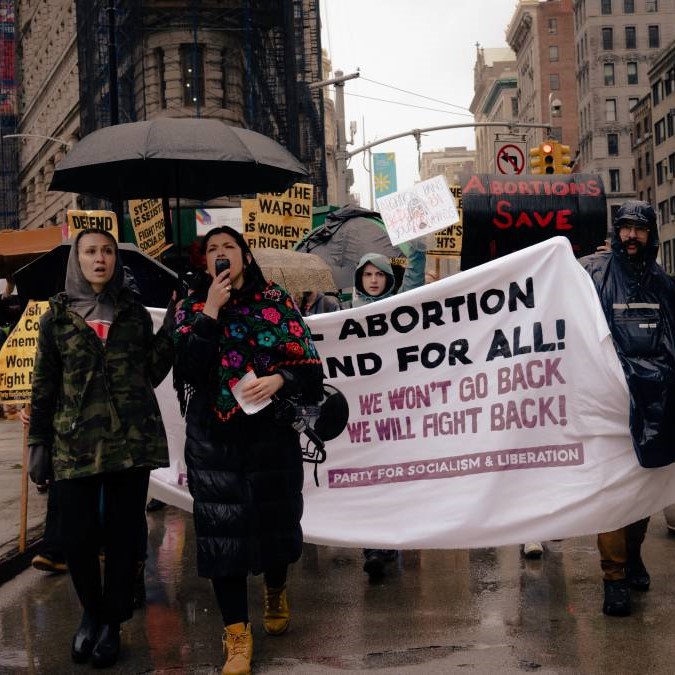 The Oklahoma state legislature has passed perhaps the most extreme anti-abortion law in the United States. This law, known as HB 4327, takes the right wing offensive against reproductive rights to an outrageous new height by banning all abortions in the state starting from the moment of fertilization.
Following a wave of strict new abortion bans in states including Texas, Mississippi, Idaho and others, Oklahoma is the newest state to adopt draconian restrictions in anticipation of the possible overturn of Roe v. Wade. Many states have passed laws banning abortion after 6, 12, or 15 weeks of pregnancy. These deadlines are rationalized by bogus pseudo-scientific claims, such as the time a fetus's "heartbeat" develops. But Oklahoma's HB 4327 gives zero medical justification in line with the right wing's belief that at no point in pregnancy should a woman have a say over her own body.
Companion bills to HB 4327 have also been passed by Oklahoma lawmakers, including measures that make performing an abortion after 6 weeks of pregnancy a felony punishable by up to 10 years in prison, with no exceptions for rape or incest. Like other states, Oklahoma will rely on private citizens to enforce the policy, offering monetary rewards and covering court fees for people who sue abortion providers as a way to circumvent challenges to the law.
The bill's passage has also caused fear that contraceptives like IUDs and Plan B pills will be banned as well. While Oklahoma legislators claim otherwise, activists fear that these contraceptives could run afoul of the law because of the absurd language it contains designating the moment of fertilization as the point from which abortions are banned.
A total of 26 states are expected to ban abortion in some capacity if Roe is overturned in the coming days. Ironically, abortion clinics in Oklahoma were overwhelmed with Texan women seeking help after neighboring Texas passed its 6-week abortion ban.
Abortion bans are inherently anti-worker. Poor women, especially Black and Latina women, will continue to be the most affected by these widespread abortion bans.
Oklahoma's new abortion bill will have profound consequences for working women and everyone who needs abortion services if it is implemented. Despite similar bills popping up across the country, the majority of people in the United States oppose banning abortion. But politicians in Congress are refusing to take the action needed to legalize abortion and take the issue out of the hands of the Supreme Court and right wing state legislatures. Only a people's movement can take back the right to abortion.