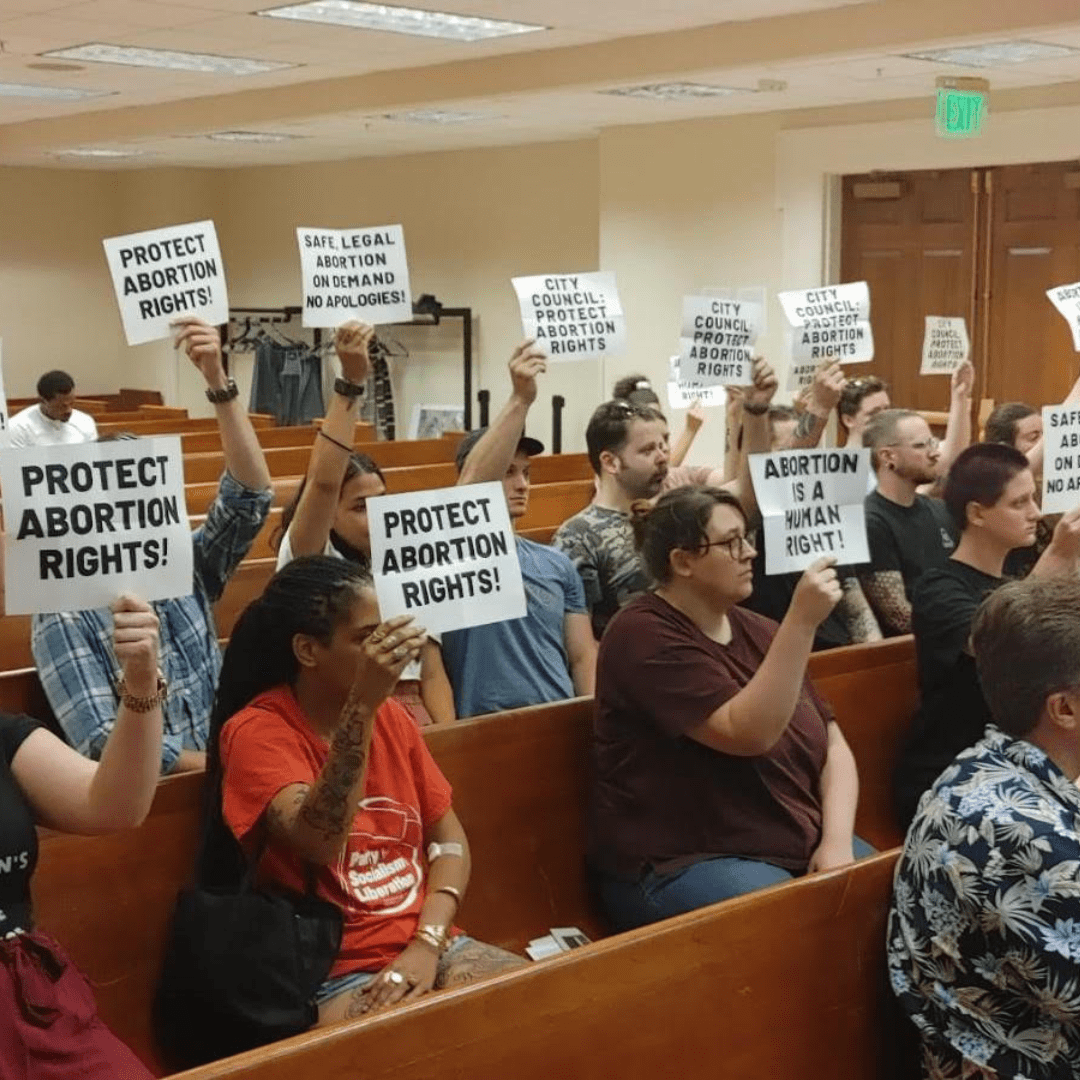 Like several southern states, Tennessee has enacted restrictive abortion laws since Roe v. Wade was overturned on June 24. Tennessee Governor Bill Lee called the Supreme Court's decision the "beginning of a hopeful chapter for our country." Meanwhile, activists in Nashville are organizing to protect local abortion services.
An abortion law currently in place in Tennessee, known as the Heartbeat Bill, bans most abortions throughout the state after the activity which is misidentified as the "heartbeat" of a fetus has been detected, usually around the sixth week of pregnancy. Many do not even know that they are pregnant before the sixth week. Moreover, those seeking abortions must now also attend two doctors' appointments 48 hours apart before having the procedure done.
As if the Heartbeat Bill were not unjustifiably restrictive and punitive enough, Lee has also signed the Human Life Protection Act, which is set to take effect in mid-August. This law outlaws all abortions unless the procedure will save a pregnant woman's life or when the impending birth will result in irreversible bodily harm to the mother. Any doctors who provide abortions in Tennessee will face felony charges. Lee first attempted to pass this bill in 2019 and failed. However, the Supreme Court's backwards Dobbs ruling emboldened Lee to push for it once again, and this time it passed.
The ripple effects of these bills have already been felt in the state as Planned Parenthoods throughout Tennessee have begun accepting fewer appointments for abortions since Roe v. Wade was overturned. Some have even gone so far as to cease all services after the Heartbeat Bill was passed on June 28.

Activists fight back
Reproductive rights activists throughout Tennessee and Nashville are outraged by these laws, and have taken to the streets to fight for abortion and other reproductive rights.
Since the initial Dobbs draft ruling leak and subsequent ruling, members of the Party for Socialism and Liberation have participated in a number of pro-abortion rallies with hundreds of attendees.
At these rallies, many women spoke about the need to protect and expand reproductive rights and to fight for better sexual education in Davidson County, in which Nashville sits, and throughout Tennessee. Some shared testimonials of how receiving an abortion literally saved their life. Others stated that they were ill-prepared for the responsibilities of motherhood and decided to undergo the procedure to better their lives.
In addition to attending rallies and marches, PSL Nashville drafted and gathered signatures for a petition demanding that abortion rights be maintained in Davidson County. The petition, which targets local county officials, has three specific demands:
Fund out-of-state travel for those seeking abortion care by establishing a renewable pool of funding;
Organize the city's police department, law department, and all other legal entities to refuse to comply with or enforce any laws that would detain, arrest, fine, or otherwise punish those seeking abortion care or the medical providers that provide them with that care;
Organize the city's law department to provide support of legal actions taken by advocacy groups to challenge Tennessee's trigger laws, with the goal of protecting rights of reproductive choice for Nashville's residents.
On July 5, PSL members organized a demonstration outside City Hall ahead of the Metro Council meeting. The demonstrators then attended the meeting, holding up signs in support of the petition's demands. During the meeting, councilmembers called a vote on a measure to pass a bill which would render Tennessee's abortion laws unenforceable by Metro law, police and courts.
When we fight, we win
Due to local mobilizations and organizing efforts, the bill was passed almost unanimously with one abstention. Physicians providing abortions and patients accessing them will not be prosecuted within the county.
This is a major victory for local organizers within Tennessee. However, the fight for reproductive rights is not over.
Metro Council also plans to vote on a bill that will allow the county to provide funds for Metro employees seeking abortion care out-of-state. Additionally, organizers in Nashville will continue to work until Metro Council provides a pool of funding for all women throughout the county seeking out-of-state care and until legal support is provided for advocacy groups promoting women's rights.