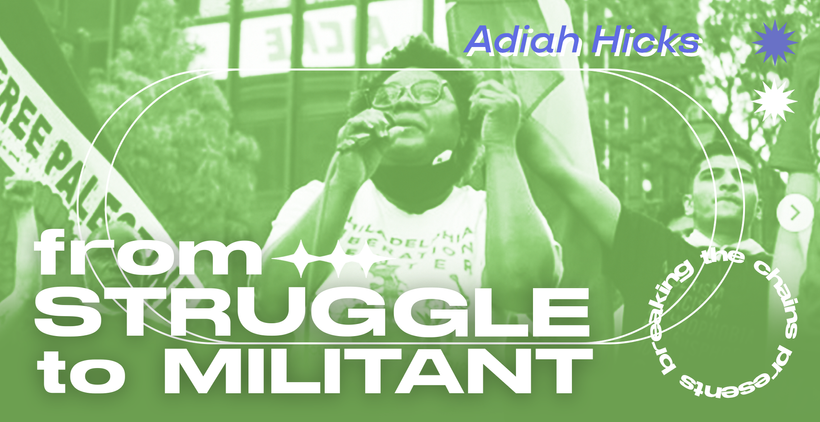 In episode 3 of From Struggle to  Militant: A Revolutionary Story, We interview Adiah Hicks. Adiah is an organizer in the Philadelphia branch of the Party for Socialism and Liberation. She joined the party in 2015 and has participated in struggles relating to healthcare, police brutality, U.S. Imperialism and more. Adiah is also the co-host of Philly Liberation Radio, a podcast that aims to highlight the work of organizers in Philadelphia and encourage listeners to get involved.
A selection Adiah's work:
—
From Struggle to Militant: A Revolutionary Story is a patron-only exclusive interview series that follows the stories of the women in the PSL – How did we become revolutionaries? What experiences shaped our political consciousness? How do we continue to build leadership within the larger movement? What you will find is that we are everyday people who have been galvanized by the oppression we've experienced and witnessed by the deep injustices in the US capitalist system.
Music: "Home" by Jillesque of Condina Records