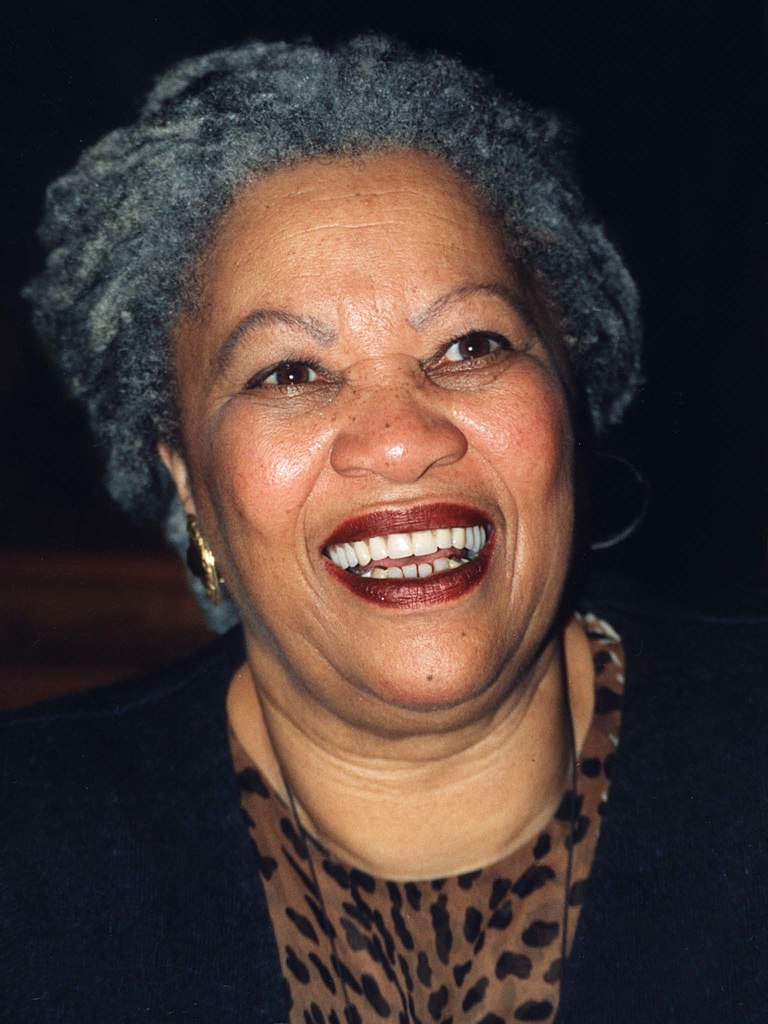 At the age of 12, I attempted to read Toni Morrison's "Sula." After ten pages, I put it down. At the time, I was so affected by the politics of Caribbean colorism that I could neither grasp the Blackness of Morrison's female characters nor see myself in them.
It was not until I was a 19-year-old college freshman that Morrison and I crossed paths again. This time, I was beginning to embrace the kink in my hair and the darkness of my lips so our encounter was different. I devoured "Song of Solomon", then "Jazz" and then "Beloved." Over the years, I would devour her other novels.
A decade later, I still can recall verbatim one of the last scenes in "Beloved" when Paul D tells Sethe, "we got more yesterday than anybody. We need some kind of tomorrow." Paul D and Sethe were two runaway slaves who wanted to build a life with each other, despite the physical and mental trauma of slavery. I felt then and still feel today that Paul D was talking to me. At twenty, I thought it was just about thriving despite personal trauma and then I realized that Sethe's trauma was systematically created so I began to see it as fighting for a better tomorrow, one that is free of capitalism.
Like me, many have found themselves, their history and traditions, in the pages of Morrison's books.
Toni Morrison was born Chloe Anthony Wofford on February 18, 1931, in Lorain, Ohio, to working class parents. Her mother was a domestic worker, and her father a welder. After witnessing racist attacks in the South, her parents had chosen to raise their children in a racially-integrated neighborhood of Lorain. As a young man, her father had witnessed two Black businessmen being lynched in his hometown of Cartersville, Georgia.
Morrison was a voracious reader. As a young person, she read everything from Austen to Faulkner to Tolstoy. African American folklore and storytelling were also a formative part of her childhood. These stories which often portrayed the painful reality of being Black in the South would eventually become part of the stories she penned.
Upon graduating highschool, Morrison first attended Howard University and then Cornell University, earning undergraduate and graduate degrees in English. While studying at Howard, Morrison encountered segregation for the first time. She recalled being shocked by the segregated spaces in the surrounding Washington D.C. areas that were so different from her integrated hometown. Her experiences with segregation would eventually make their way into her novels.
After earning her masters degree at Cornell, Morrison returned to Howard as a English teacher. Following nine years as a teacher at Howard, Morrison became an editor of fiction at Random House. She was also raising her two young sons as a single mother.
At the same time, the Black Arts Movement began to pick up steam. Coined the "spiritual sister" of the Black Power Movement, the Black Arts Movement sought to create a Black aesthetic. The aesthetic centered on the Black experience, tradition, lost history, and desire for self-determination. They created theater groups, and writers groups all dedicated to the creation and dissemination of Black art and literature. Morrison, like many of her contemporaries was connected to and influenced by the Black Arts Movement.
As a fiction editor, Morrison published Black literature and supported Black writers. She ensured the works of writers such as Toni Cade Bambara, Huey P. Newton, Angela Davis, Henry Dumas and Gayle Jones were made available to the public.
In 1967, she herself became a published author with the release of "The Bluest Eye". Now, Morrison continued the tradition of the Black Arts Movement of centering Black stories as a writer. Her subsequent novels, "Sula" (1973), "Song of Solomon" (1977), "Tar Baby" (1981), "Beloved" (1987), and "Jazz" (1992) , to name a few, would continue to unapologetically, without footnotes and annotated bibliographies, depict the complexities of Black life. In a 2015 interview with the New York Times, Toni Morrison declared that she wanted her novels to be considered African American first and foremost and then literature.
In 1988, she made history by becoming the second Black woman author to win the Pulitzer Prize for Fiction for her novel "Beloved." "Beloved" a novel about a slave woman that is haunted by the ghost of the daughter she killed because she rather her child be dead than born into slavery, would garner Morrison the most critical acclaim, winning many literary awards.
In 1993, she was awarded the Nobel Peace Prize for Literature. The first U.S.-born woman to win that prize and, more significantly, the first Black woman to ever win that award. Morrsion was able to break into the literary mainstream on her own terms. She rejected western literary tropes that centered whiteness and made a caricature of Black characters and was able to create a legacy for herself and her readers.
Today, we can demand that there be more diverse books in our classrooms and in public libraries because of the work that Toni Morrison and the artists of the Black Arts movement did to recover "lost," and create new, Black Art. The movement knows that our history and stories can be told because of authors like Toni Morrison.
There is a reason why the dedication to "Beloved" reads "Sixty million and more." She recalls the sixty million and more Africans that lost their lives due to the transatlantic slave trade whose stories had been reduced to a mere paragraph, and in some places a single sentence, in American history books. Spanning from slavery to the 2000s, her work documents the Black experience in various epochs. As a writer of fiction, Toni Morrison was also a historian for the Black community. Even though her body was laid to rest on August 5, 2019, her work will continue to bear witness to the horrors and legacies of slavery, the migration and movement of Black people in the United States and abroad and to the resilience of Black people.