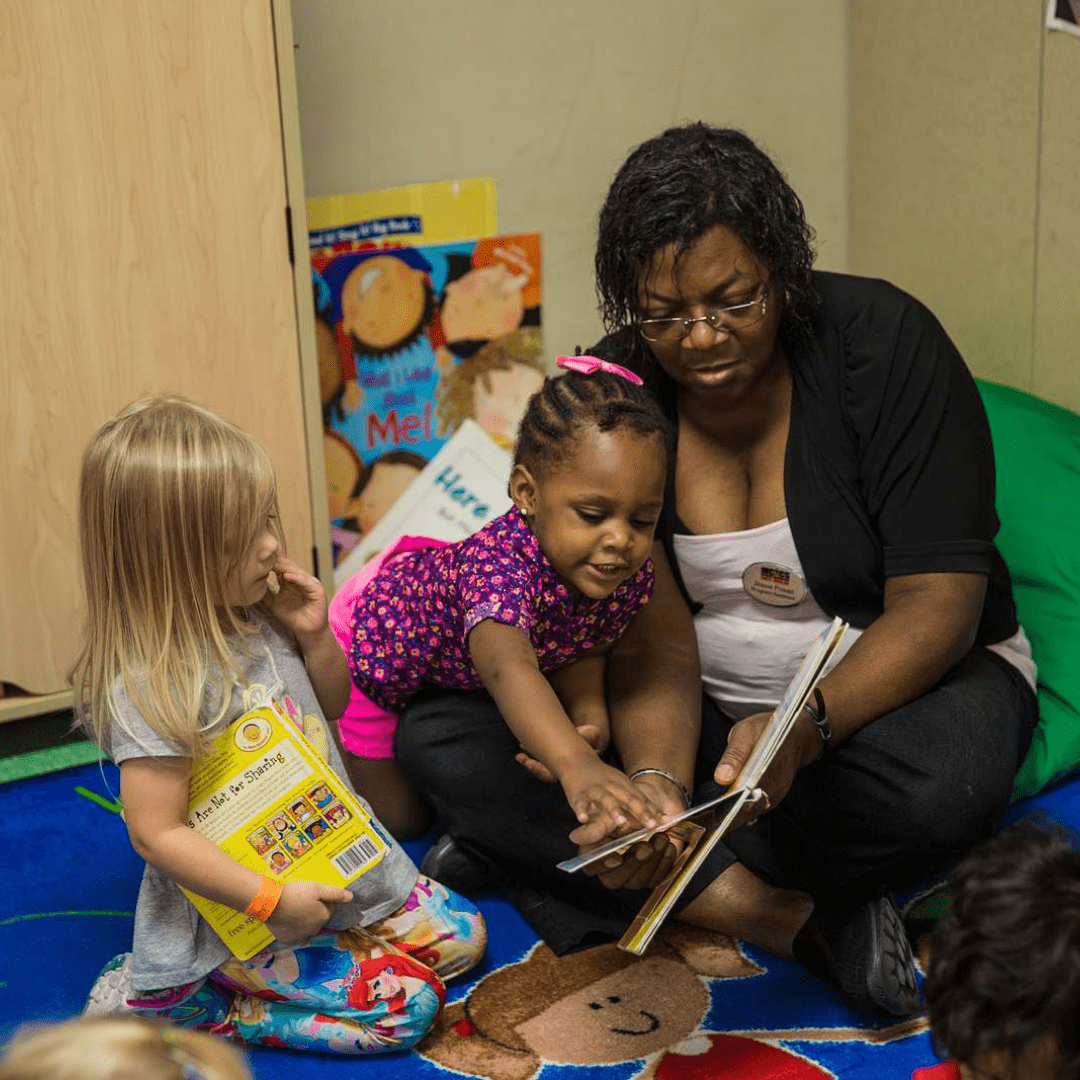 Child care in the United States is in crisis. Working-class women––in their positions as both child care workers and workers who cannot afford child care––are bearing the brunt of the crisis. According to data from the Bureau of Labor Statistics, there are 100,000 fewer child care workers than there were before the COVID-19 pandemic, an almost 10% decrease.
As annual inflation rates hit an all time high in the last 40 years, child care workers have been some of the hardest hit. A 2020 study at University of California, Berkeley showed that even before the pandemic, 98% of jobs paid more than child care work. The average child care worker makes just $13 per hour. This past year, 29% of child care workers faced food insecurity because they are so poorly paid. This disgusting treatment of essential workers is further amplified by capitalism's exploitation of child care workers' passion for the work, using it to justify poverty wages.
While child care workers are among the most underpaid workers in the United States, the cost of child care is skyrocketing, so much so that it remains unaffordable for 60% of the families who need it. And government support is woefully inadequate; not even 1 in 6 subsidy-eligible children receive assistance. Forty percent of parents have gone into debt over child care costs. The child care sector is being squeezed at both ends: wages for child care workers are too low, and working families cannot afford the current cost of child care.
Those most affected by lack of child care and low wages are working women, who make up the majority of the child care workforce and are also being forced out of work to care for their own children. In 2020, twice as many women as men left the workforce to care for their children, from sectors that have historically employed mostly women. A clear link has been established between child care affordability and employment rates for mothers. The vast majority of mothers are in the labor force, with a significant fraction as the sole breadwinner for their families. Black and Latina mothers, who work at higher rates and are even more likely to be the sole breadwinner for their families, are hit even harder by the rising costs of child care.
But it doesn't have to be this way. The United States is an outlier among wealthy countries in its lack of subsidized child care. In other capitalist countries, such as Denmark, child care is heavily subsidized; parents of toddlers receive quarterly childhood benefits, and low income families receive free child care. This serves as a stark comparison to the U.S., where most child care is privatized, unsubsidized and deprioritized.
It is increasingly clear—even to the capitalists themselves—that the contradiction presented by the child care crisis is impacting the entire capitalist system. The competitive labor market that the Federal Reserve claims is driving inflation is a result, in part, of parents––mostly women––leaving the labor force to care for children when reliable, affordable child care is out of reach. Business leaders have been forced to face the fact that a decrease in affordable and available childcare means a decrease in their labor force. The Center for American Progress has even recommended that affordable childcare become a priority for policymakers to grow the American economy, after citing $57 billion worth of annual losses due to the child care crisis. As Saint Hilarie, a 35 year child care worker, points out, "If child care goes away, what is the business community going to do? If our workforce goes, their workforce is going to go right along with it."
Given the impact of the child care crisis on the entire U.S. labor force, plus the decimation of federal abortion rights, one might expect child care to be a political priority. Instead policies like the child care tax credit or paid family leave are treated like bargaining chips by Democrats and Republicans alike. In fact, it appears that Democrats may attempt to trade child tax credits with the Republican party for extended business tax credits put in place by Trump, amidst Republican pushback that the child tax credits, and thus the livelihood of American families, are too costly.
While the Democrats controlled both the White House and Congress, Biden had the opportunity to fulfill the promises made in his Build Back Better program, which would have subsidized child care and instituted a minimum wage for child care workers of at least $15 per hour. His promises, like many others, have been empty. After wasting time in secret negotiations behind closed doors, Biden abandoned his plans in humiliation when West Virginia Senator Joe Manchin refused to vote in favor of the program. It is clear that the government will not just give the working class what we so desperately need––if we want to see our interests represented, we will need to organize to turn up the pressure!
We have already seen the effects of organizing around the child care crisis. In May, hundreds of child care providers across 27 states walked out in protest of critical conditions for child care workers. Among these protests was one outside NYC's City Hall, where this year's state budget for child care has increased by $146 million after the protests. New Yorkers will also see expansions to subsidized child care in the coming year. Similarly, New Mexico has announced free childcare for families earning up to 400 percent of the federal poverty line. Although working people agree that these gains are not enough, the power of the people in shaping legislation through grassroots organizing is evident.
More recently, academic workers across the University of California system won child care benefits as part of a militant strike action. With a tentative agreement that includes a 27% increase in child care subsidies and 8 weeks of fully paid parental leave, UC academic workers have demonstrated the power of collective action. If we want to see substantial gains regarding child care, we should follow in the UC strikers' footsteps and continue to dial up the heat! When we fight, we win!